Regular price
$230.22 USD
Regular price
$254.64 USD
Sale price
$230.22 USD
Unit price
per
Sale
Sold out
Share
View full details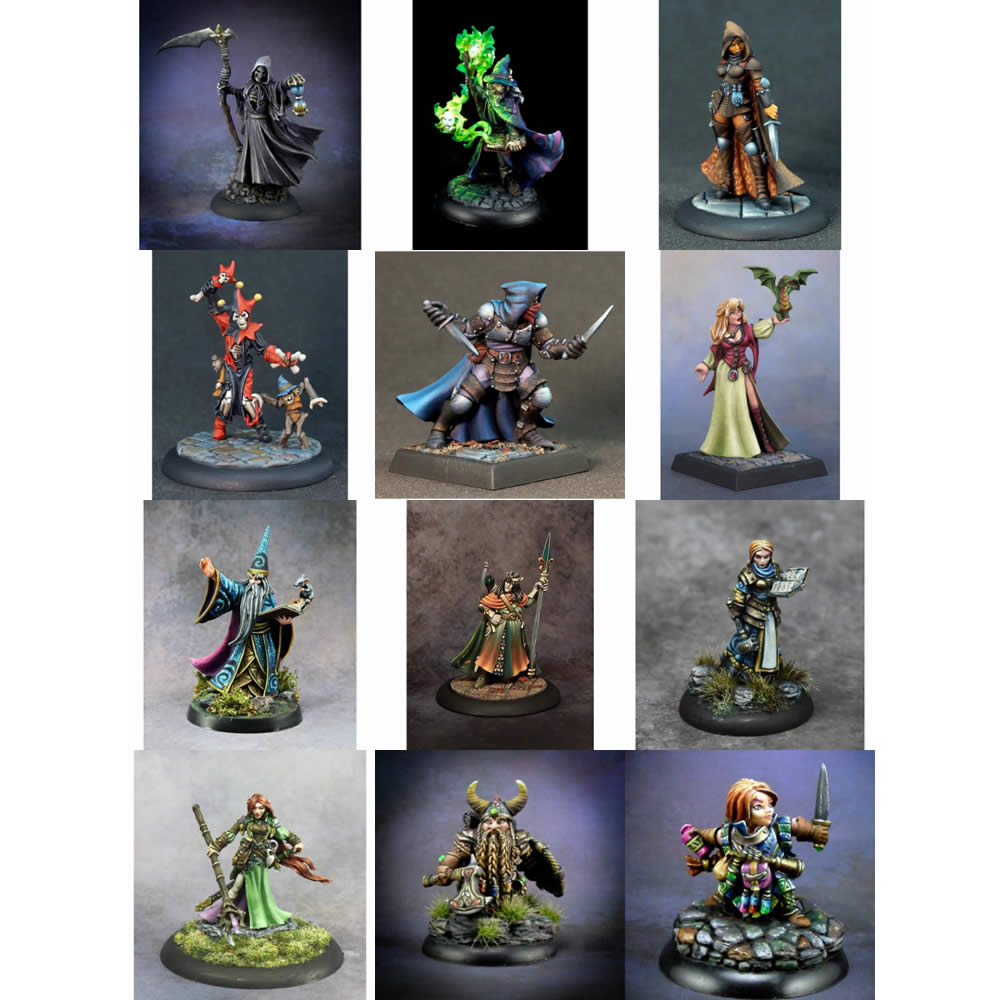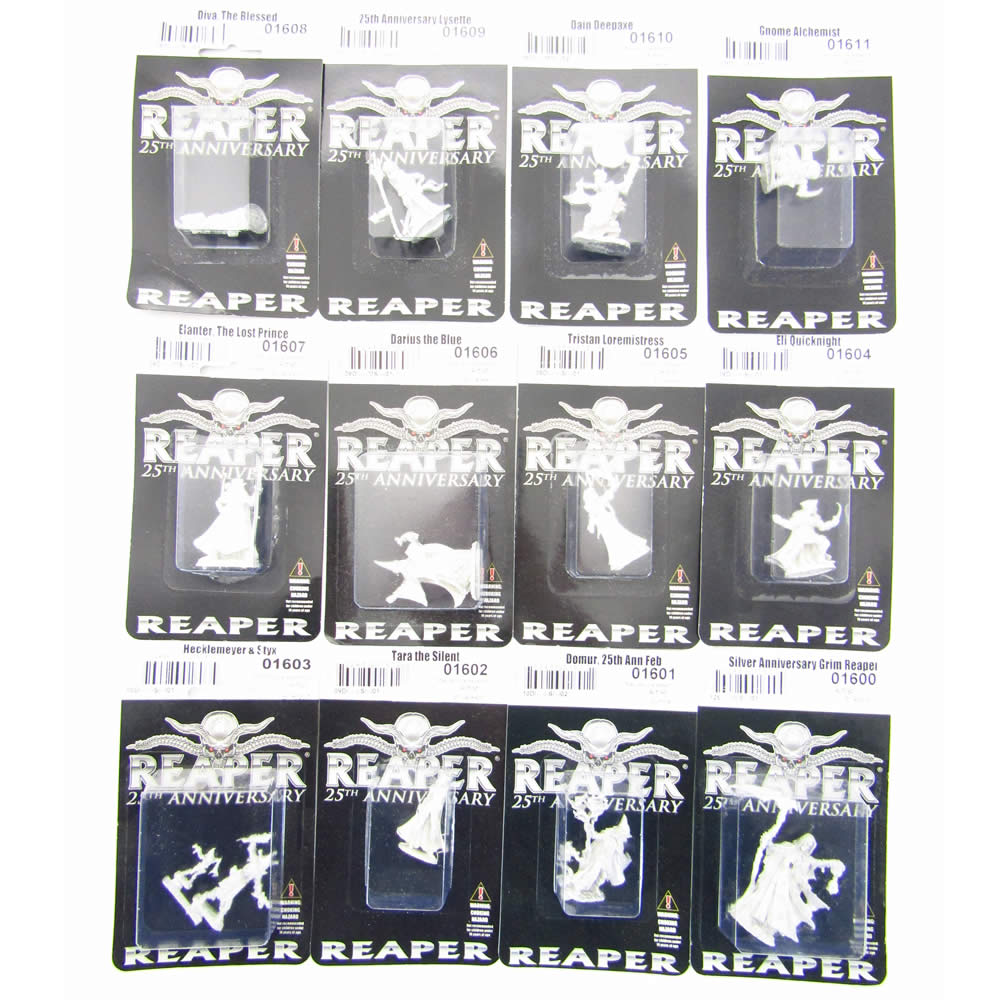 WONRP7517 Reaper 25th Anniversary Miniature Set Reaper Miniatures

Contains 12 miniatures. 1 for each month of Reapers 25th Anniversary.

Contains 1 each of the following miniatures.
- RPR01600 Grim Reaper Miniature Special Edition January 2017
- RPR01601 Domar High Mage Miniature Special Edition Feburary 2017
- RPR01602 Tara The Silent Miniature Special Edition March 2017
- RPR01603 Hecklemeyer And Styx Miniature Special Edition April 2017
- RPR01604 Eli Quicknight Miniature Special Edition May 2017
- RPR01605 Trista The Loremistress Miniature Special Edition June 2017
- RPR01606 Darius The Blue Miniature Special Edition July 2017
- RPR01607 Elanter The Lost Prince Special Edition August 2017
- RPR01608 Diva The Blessed Special Edition September 2017
- RPR01609 Lysette Miniature Special Edition October 2017
- RPR01610 Dain Deepaxe Miniature Special Edition November 2017
- RPR01611 Ametrine Earthlyte Miniature Special Edition December 2017

Miniature is made from the finest white metal alloy.
They come unpainted and may need some assembly.

In honor of 25 years of creating some of the gaming industrys finest miniatures, Reaper is pleased to announce their Special Edition 25th Anniversary Miniatures. Each month in 2017 Reaper will be releasing a new 25th Anniversary Miniature, Collect them all.

Please Note: Reaper miniatures are made of soft metal that may bend in the packaging or during shipment. This is normal and is easily corrected by bending the item back into place. Many Reaper miniatures must also be glued together such as certain limbs and weapons. Neither of these conditions constitutes a defect.