Regular price
$43.96 USD
Sale price
$39.21 USD
Unit price
per
Sale
Sold out
Share
View full details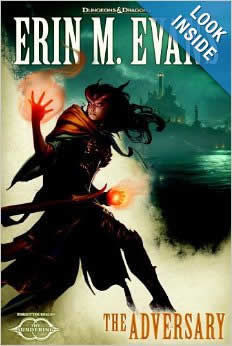 WOCA2246 The Adversary (HC) Wizards of the Coast

-As innocent as everything seemed, as much as a part of her wanted to believe that she was the worst person in the fortress, the better part of Farideh knew that was not true. The wizard was up to something, and she needed to know what. Especially if he was the one the devil meant for her to stop.-

In the 3rd book of the multi-author Sundering series, the award-winning Erin M. Evans throws her signature character Farideh into a maelstrom of devilish politics and magical intrigue. Captured by Netherese agents and locked away in a prison camp, Farideh quickly discovers her fellow prisoners are not simply enemies of Netheril, but people known as Chosen who possess hidden powers, powers that Netheril is eager to exploit or destroy.

As Faridehs friends and sister race across the landscape on a desperate rescue mission, Farideh is drawn deeper into the mystery of the Netherese plot alongside two undercover Harper agents. But will her closest ally turn out to be an adversary from her past?