Regular price
$70.43 USD
Sale price
$61.44 USD
Unit price
per
Sale
Sold out
Share
View full details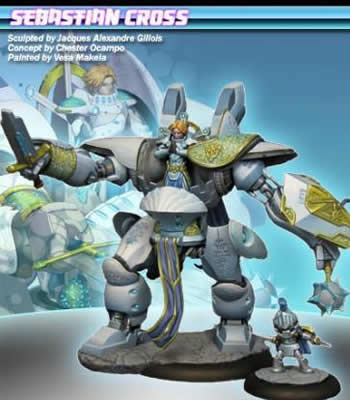 SPM11203 Sebastian Cross and Rook - Relic Knights Miniature

By Soda Pop Miniatures

Relic Knights

Miniatures are supplied unpainted and assembly may be required.

A warrior of fierce passion, determination, and faith Sebastian Cross has steadfastly served the paladin Order of the Shattered Sword his entire life. Valuing the preservation of innocent life above all else he has stood as a bulwark against seemingly impossible odds countless times. The manifestation of his cypher Rook gifted him not only with his formidable relic but the enigmatic being also led him to the lost resting place of the founding weapon of his order, The Shattered Sword. Thus girded he has become the living embodiment of the paladins sacred promise. His tenacity and success speak for themselves as his order oversees what is now widely considered one of the safest sectors of space. Sculpted by Jacques Alexandre Gillois. This set includes a complete Relic Knight with pilot and cypher. Sebastian Cross and his cypher, Rook, are 32mm heroic scale high quality resin and metal cast miniatures. 30mm premium round base and 80mm premium round base included.