Regular price
$16.25 USD
Sale price
$10.85 USD
Unit price
per
Sale
Sold out
Share
View full details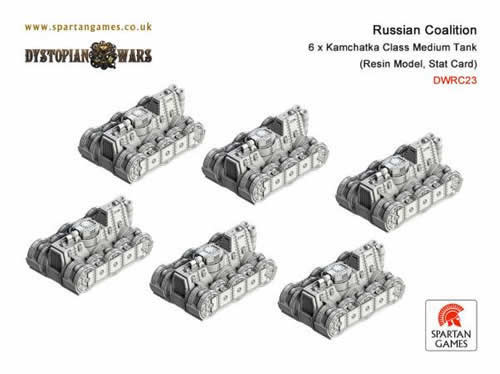 SPGDWRC23 Kamchatka Class Medium Tank (6) Dystopian Wars Miniatures

Kamchatka Class Medium Tank (6)

Dystopian Wars - Russian Coalition

By Spartan Games

Miniatures are supplied unpainted and assembly may be required.

Held behind a wall of Land Ships, the Kamchatka Class Medium Tanks initially serve as a rearguard, using their flexible turrets to ward off any outflanking attempts, whilst protected from incoming fire. Then, when close enough, they spring forward with their powerful engines to wreak havoc with a series of infantry assaults. They then continue to throw out a frightening volume of close-range fire, remaining a threat to even the most resilient of opponents.