Regular price
$351.90 USD
Regular price
$393.90 USD
Sale price
$351.90 USD
Unit price
per
Sale
Sold out
Share
View full details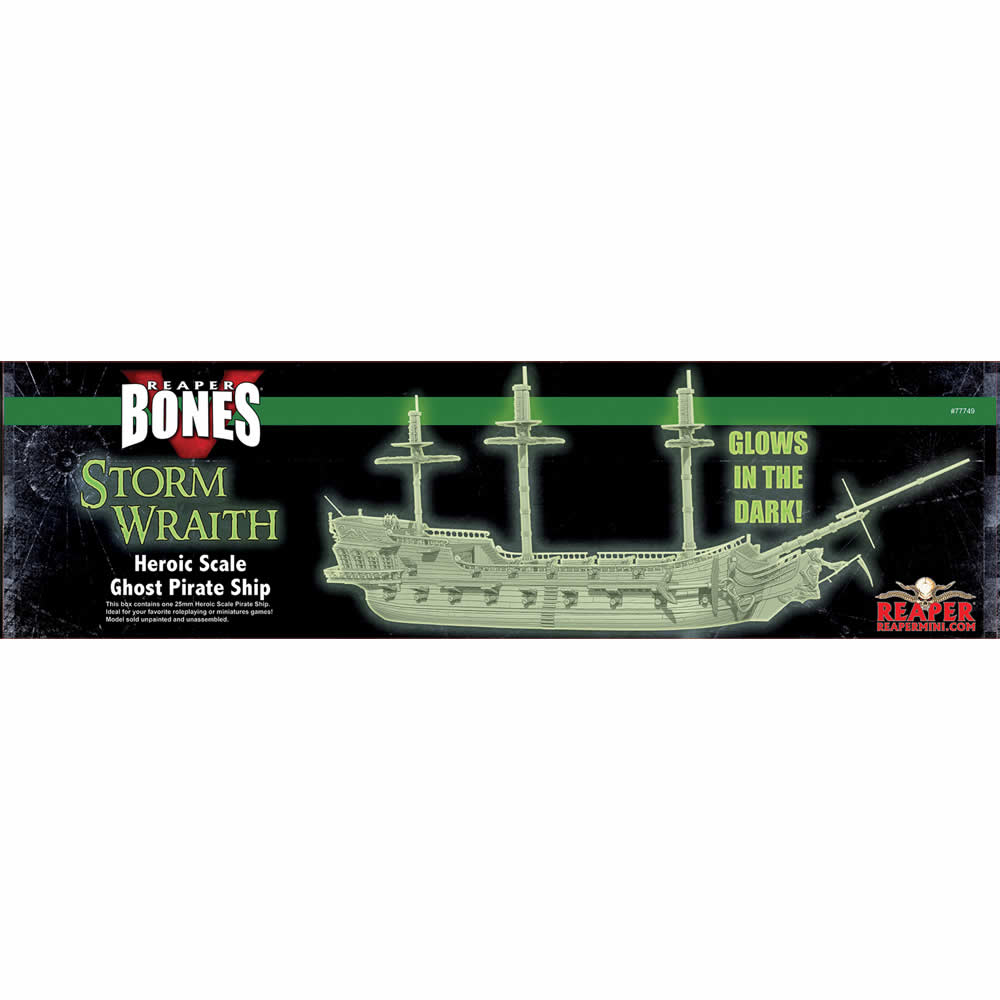 RPR77749 Storm Wraith Glow In The Dark Ghost Pirate Ship Miniature 25mm Heroic Scale Figure Dark Heaven Bones Reaper Miniatures

Take your game play to the next level, and I mean, to a very BIG level! Get this awsome, very unique and limited numbered Storm Wraith Pirate Ship for your game room. This massive ship is a model that must be assembled, just like many other Reaper Miniatures, and then you can use it as a play arena for your next game. OR, you can just adore it sitting on the special shelf you would just have to make to accomadate such a unique item. The ship features some impressive gaming dimensions to get your big, clumsy hands down in the hull for some awsome gaming moves. Check out these features:

The hull itselft is over 3 FEET LONG, WOW! With an overall length of 45 inches
Width is a massive 10 inches to move your miniature around with ease
Get your shelf ready for display because this thing stands about 16 inches tall
Includes 3 removeable masts that are held in place by magnets
Includes 20 removeable cannons
Opening and closing hatches to get huddeled down for the real fight!
Detailed Grim Reaper Figurehead at the bow of the ship
And of course, you cannot forget the best of the best, the upper deck is removeable for what else? GAME Play!
Entire ship is molded in glow in the dark plastic
What a great ship to put a string of LED lights in the hull to light up your room; would make one heck of a lamp
- 25mm (1/64) Heroic Scale Fantasy Miniatures
For ages 14 and up, skill level 5
Glue, paint and assembly required

Note: Bones are a light-weight flexible PVC, and any deformations caused by shipping or because of manufacturing can be straightened out by CAREFULLY immersing the figure in boiling water, MORE CAREFULLY adjusting the mini, and quickly placing into ice water. Please exercise caution! The Bones material may get hot when dipped in boiling water.