Regular price
$11.25 USD
Sale price
$10.06 USD
Unit price
per
Sale
Sold out
Share
View full details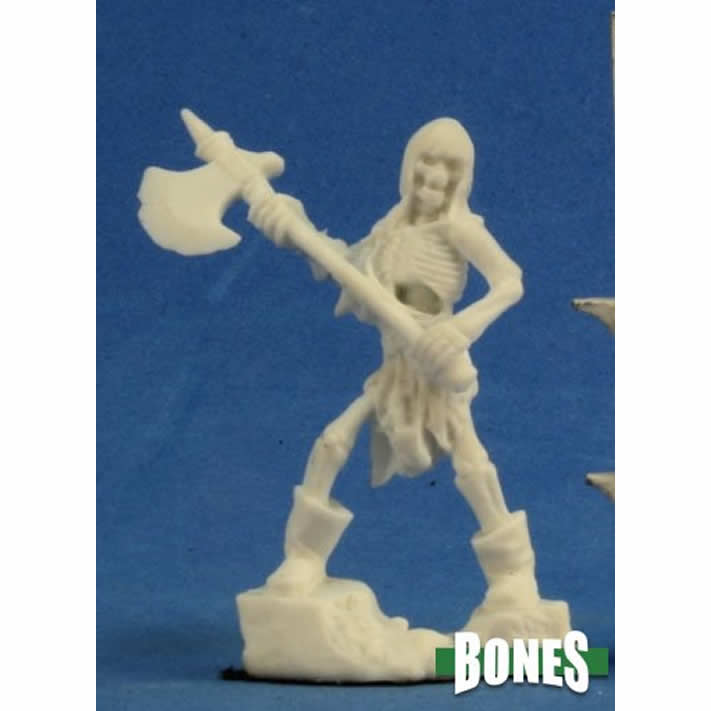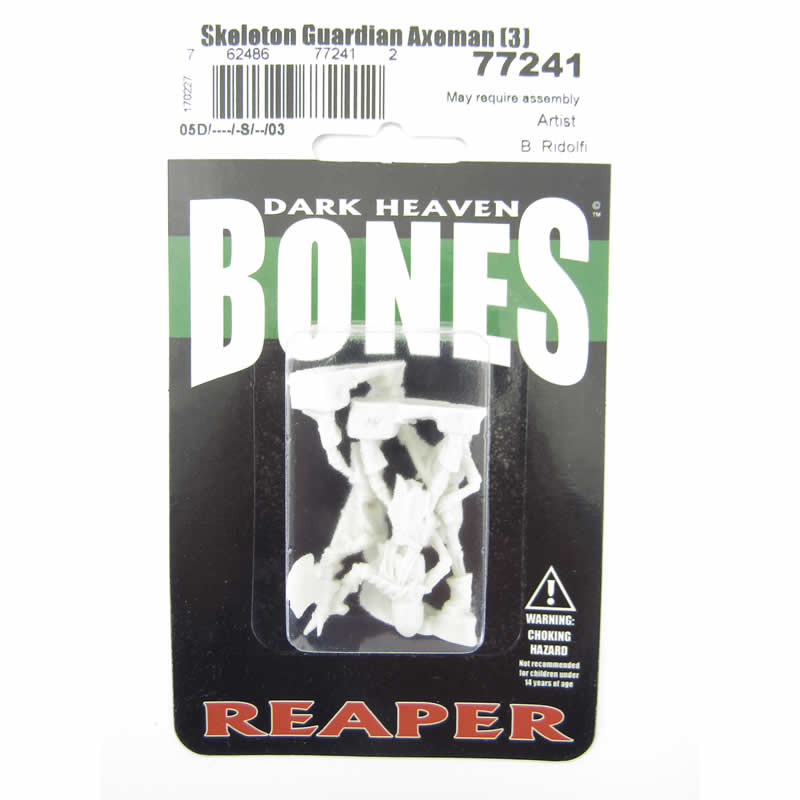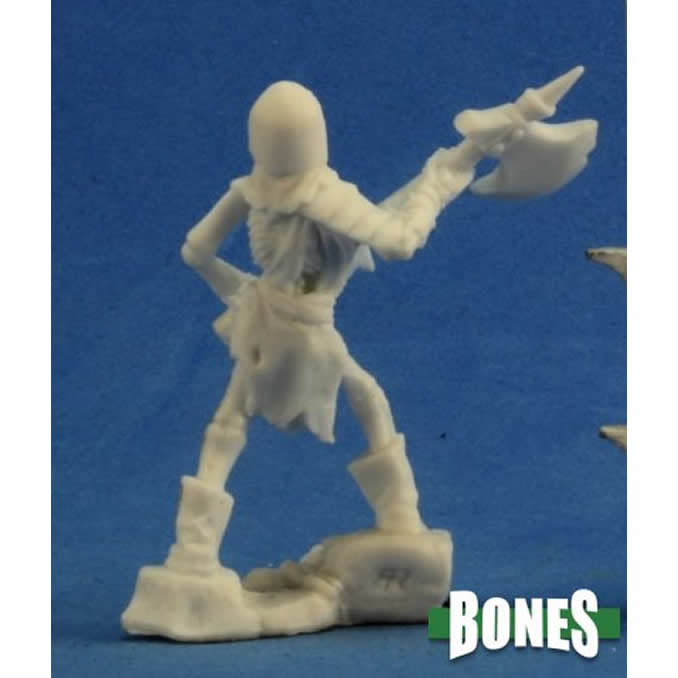 RPR77241 Skeleton Guardian Axeman Miniature 25mm Heroic Scale Dark Heaven Bones Reaper Miniatures

- This contains 3 miniature.
- 25mm (1/64) Heroic Scale Fantasy Miniatures
- Integral Bases
- Unpainted polymer models
- Miniatures are supplied unpainted and assembly may be required.
- Some filing may be needed to clean up excess flashing, or sprue.
- Bones polymer material reacts beautifully with cyanoacrylate adhesives.
- Out of the box, these incredible figures take paint without priming.
- Reapers Master Series Paints cover these models perfectly right out of the bottle

- Ideal for beginner through experienced modelers, painters, and hobbyists. Fantastic as an Art Piece, Gift, Family Project, Wargaming, or just for some fun.
- Reaper Miniatures are awesome in RPG and tabletop games like Pathfinder, Dungeons and Dragons (any edition), Dragon Age, Castles and Crusades, Hackmaster, Frostgrave, and Savage Worlds.

Note: Bones are a light-weight flexible PVC, and any deformations caused by shipping or because of manufacturing can be straightened out by CAREFULLY immersing the figure in boiling water, MORE CAREFULLY adjusting the mini, and quickly placing into ice water. Please exercise caution! The Bones material may get hot when dipped in boiling water.

CAUTION: Not for Children under the age of 13 Years.