Regular price
$44.54 USD
Sale price
$39.74 USD
Unit price
per
Sale
Sold out
Share
View full details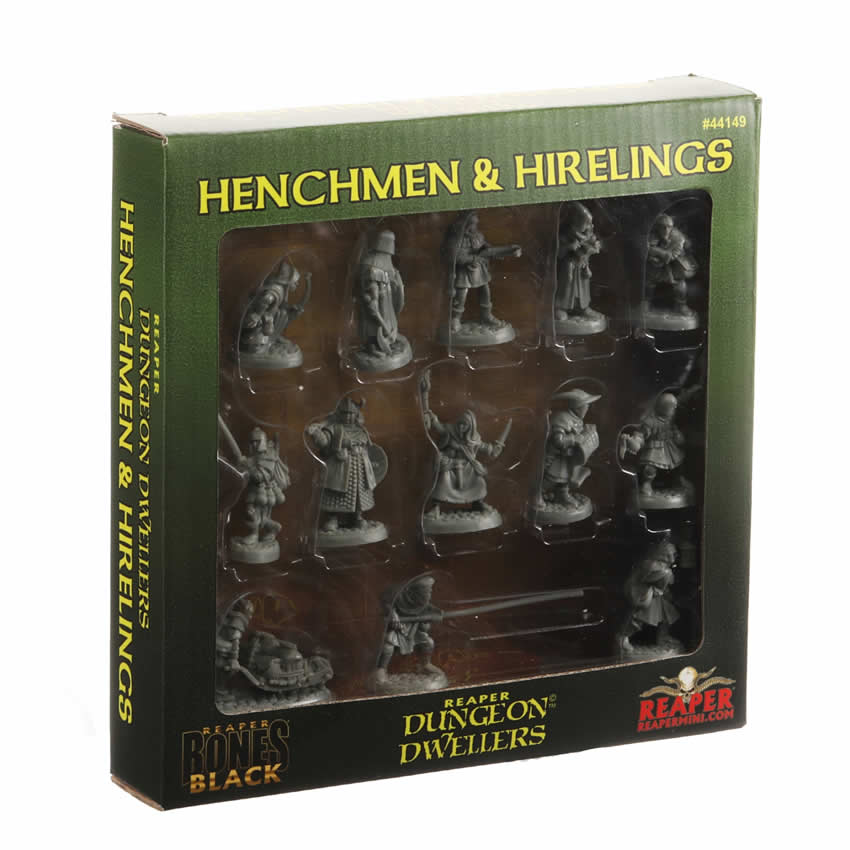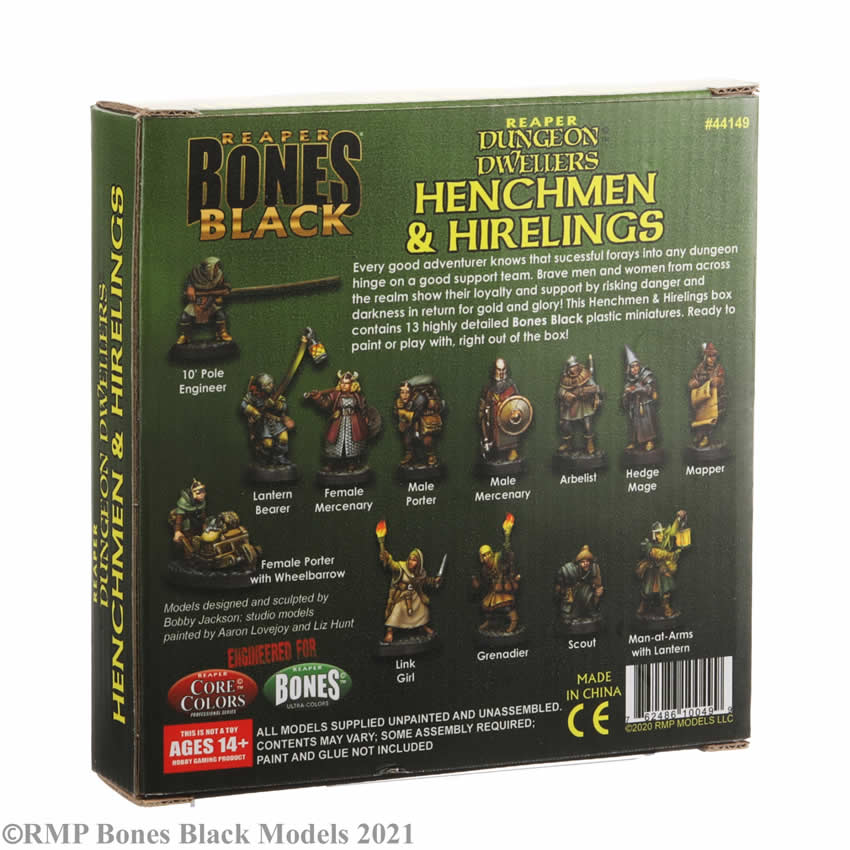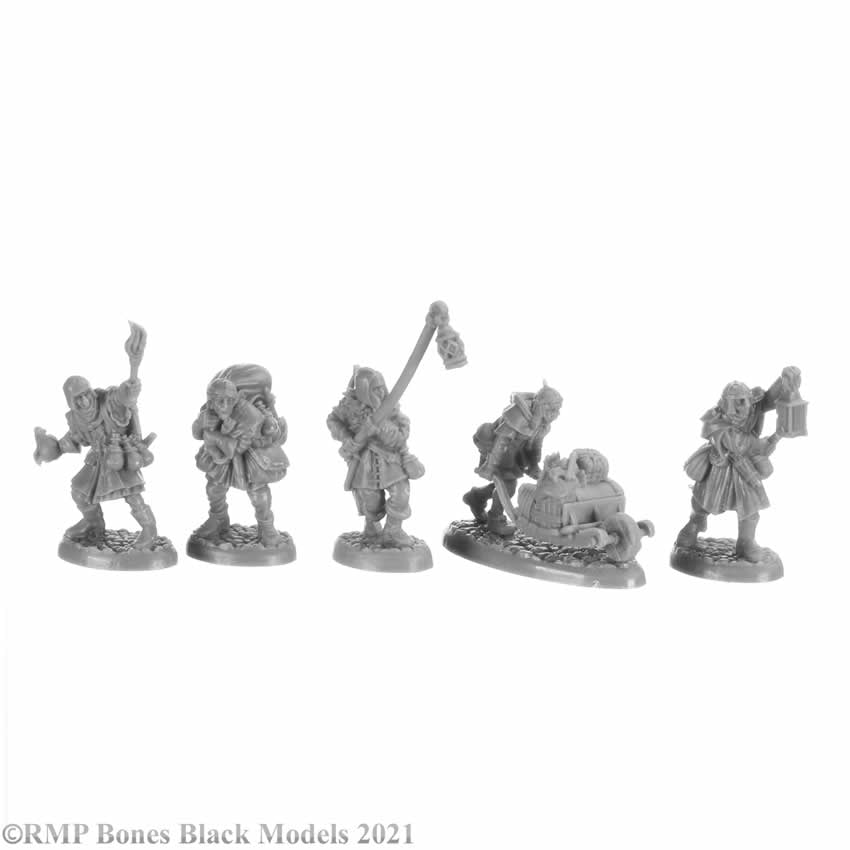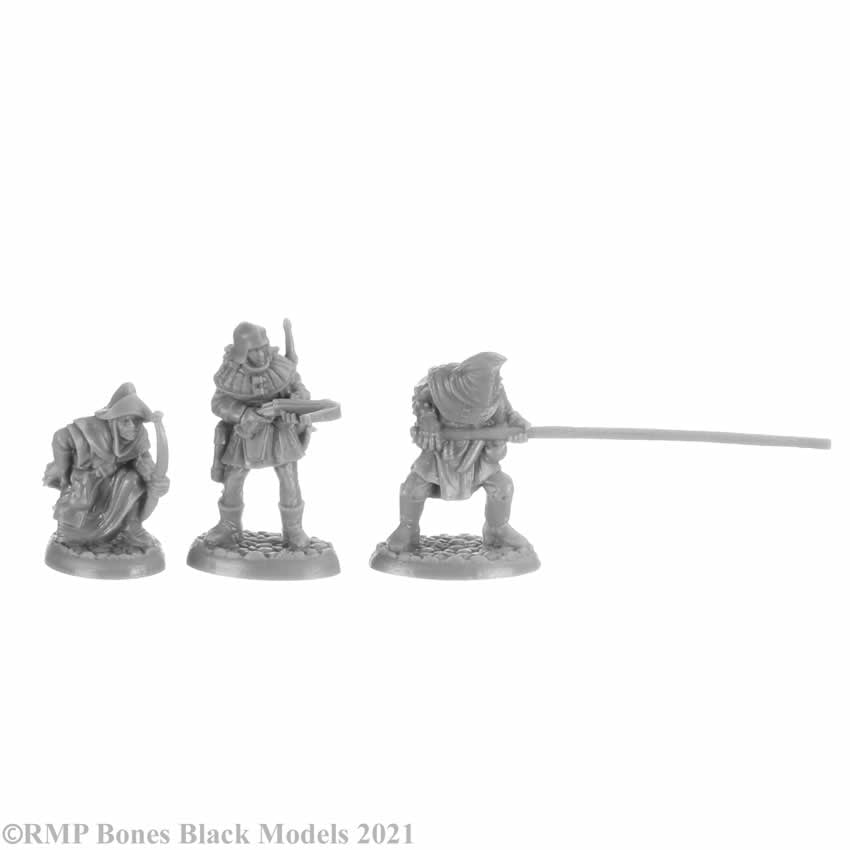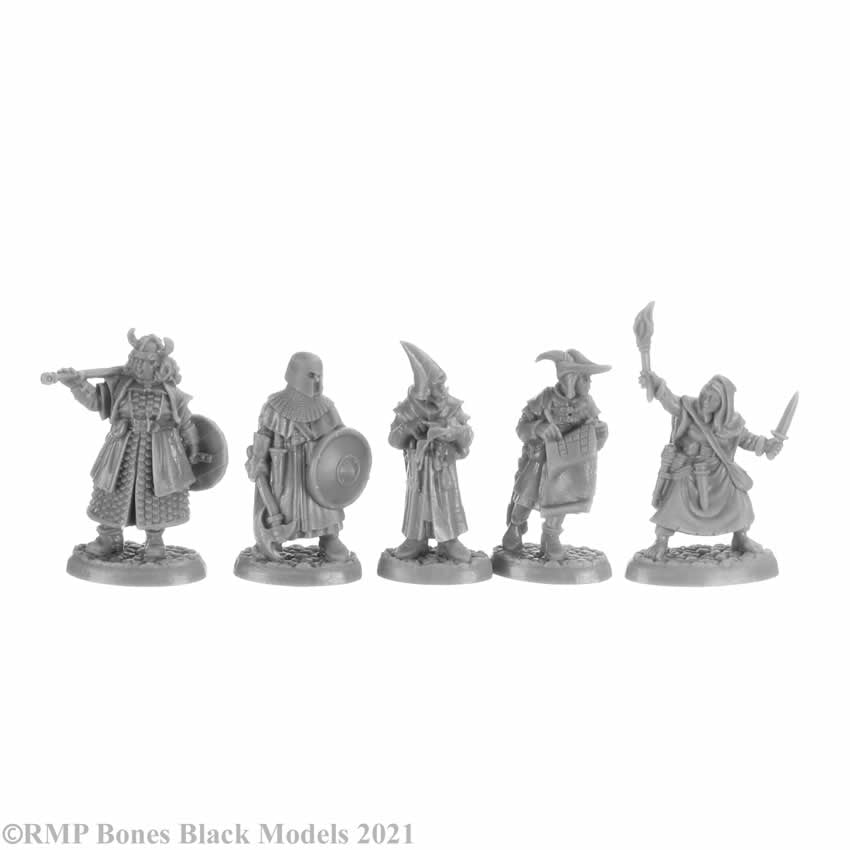 RPR44149 Henchmen and Hirelings Boxed Set Miniature 25mm Heroic Scale Figure Bones Black Reaper Miniatures

- Includes 13 Miniatures
- 25mm Heroic Scale Fantasy Miniatures
- Integral Bases
- Unpainted polymer models
- Miniatures are supplied unpainted and assembly may be required.

- High Detail - Reaper Bones Black holds more detail and is equal to resin or metal
- Rigid Material - weapons and thin parts are much more rigid and hold their shape, but still flexible enough to withstand constant handling
- Improved Pigmentation - Reaper Bones Black models are tinted dark grey for ease of painting and viewing
- Reduced Seam and Shift Lines, Reaper Bones Black models are cleaner, crisper, and require less cleaning

This Henchmen and Hirelings box contains 13 highly detailed Bones Black plastic miniatures
- One Scout
- One Male Porter
- One Grenadier
- One Lanternbearer
- One Female Mercenary
- One Hedge Mage
- One Mapper
- One 10ft Pole Engineer
- One Male Mercenary
- One Man-at-Arms with Lantern
- One Arbelist
- One Link Girl
- One Female Porter with Wheelbarrow

Note: You may find that sometimes the thinner parts on Bones, like spears and swords, will look a little bent. Or the figure might be leaning back or forward too much on its ankles. If you want to straighten those out, hold the figure with tongs or in a colander, and dip it into boiling or near boiling water for at least a minute or two. Remove it from the water, reposition the part, and immediately dunk it into a bowl of ice water for at least a minute. It should hold in the new position. Important safety notes: Please exercise caution! The Bones material may get hot when dipped in boiling water

CAUTION: Not for Children under the age of 14 Years.