Regular price
$9.25 USD
Sale price
$8.35 USD
Unit price
per
Sale
Sold out
Share
View full details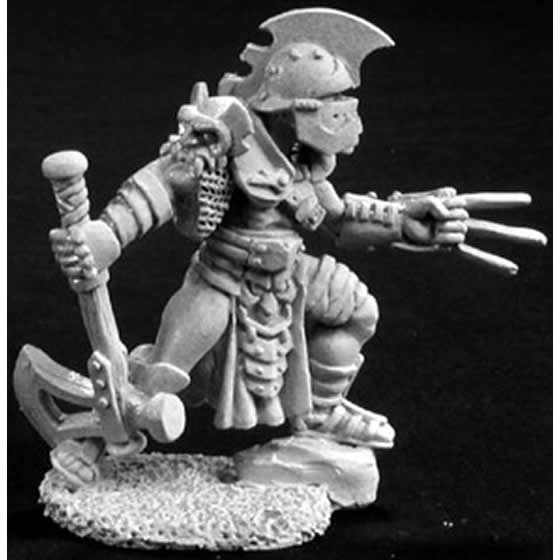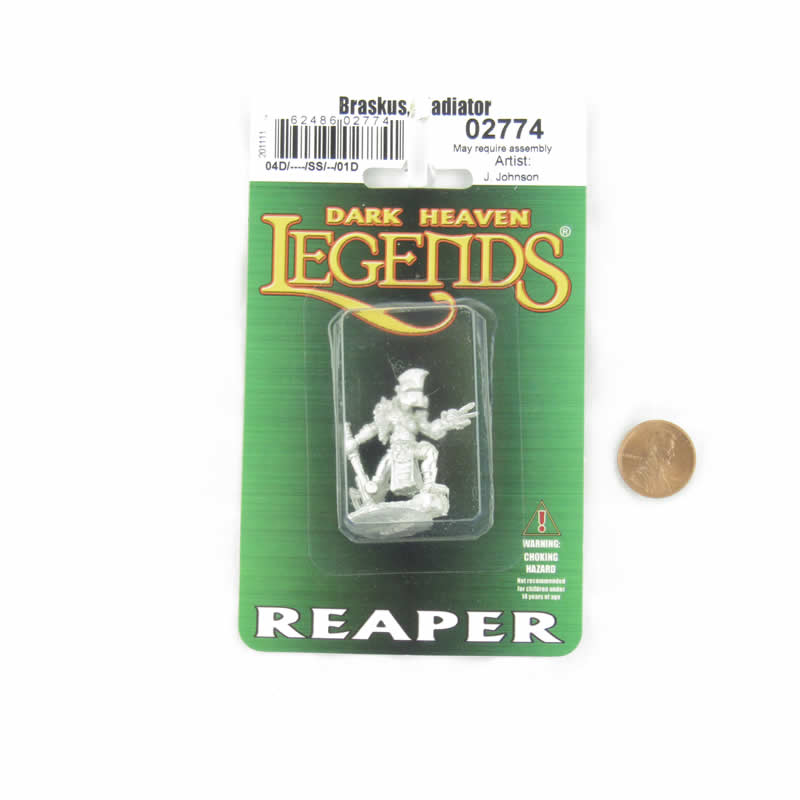 RPR02774 Braskus Gladiator Miniature Figurine 25mm Heroic Scale Dark Heaven Legends Reaper Miniatures

- This contains 1 miniature.
- Ideal for beginner through experienced modelers, painters, and hobbyists. Fantastic as an Art Piece, Gift, Family Project, Wargaming, or just for some fun.
- Integral Bases
- Reaper Miniatures are awesome in RPG and tabletop games like Pathfinder, Dungeons and Dragons (any edition), Dragon Age, Castles and Crusades, Hackmaster, Frostgrave, and Savage Worlds.

- Some filing may be needed to clean up excess flashing, or sprue.
- Each Reaper miniature is made from the finest white metal alloy. It comes unpainted and may need some assembly.

Heroic Scale 25mm

Please Note: Reaper miniatures are made of soft metal that may bend in the packaging or during shipment. This is normal and is easily corrected by bending the item back into place. Many Reaper miniatures must also be glued together such as certain limbs and weapons. Neither of these conditions constitutes a defect.

CAUTION: Not for Children under the age of 14 Years.