Regular price
$25.33 USD
Sale price
$22.34 USD
Unit price
per
Sale
Sold out
Share
View full details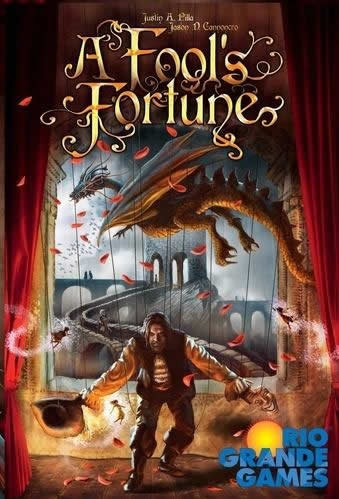 RGG487 A Fools Fortune Boardgame Rio Grande Games

Players: 2 to 3
Playing Time: 45 minutes
Ages: 13 and up

Come play a game of mischief, magic, mirth, and lore. Delve into the Book of Fate to reveal mysterious fortunes: realms near and far, resources wondrous and wild. Cast your lot with a crew of assorted (and sordid) characters. If you pay your dues and play your hand right, you may just win. A two player card game in the tradition of Rummy, where players race to make sets but with several wily twists. Found within the deck of 77 unique cards are 5 suits of Fortunes and a host of talented Characters may employ. Be the first player to complete 3 sets to win!