Regular price
$30.47 USD
Sale price
$25.47 USD
Unit price
per
Sale
Sold out
Share
View full details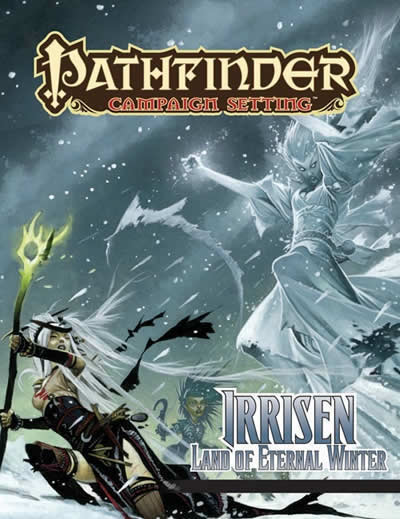 PZO9253 Irrisen: Land of Eternal Winter Supplement

By Paizo Publishing

Pathfinder Campaign Setting

Winter has finally come. Discover the frozen mysteries and chilling dangers of the nation of Irrisen, the Pathfinder campaign settings realm of hearty heroes, merciless magic, and icy evil. Confront the freezing ambitions of the lands proud rulers, the winter witches, hunt magical monstrosities born amid endless blizzards, and learn the cycle of the realms frigid rulers, the infamous daughters of Baba Yaga.

With details on the nations major settlements, sinister adventure sites, new rules for wintry dangers, hosts of icy monsters and native NPCs, and plots to inspire whole campaigns, this shiver-inducing 64-page sourcebook gives GMs everything they need to adventure across this realm of wintry wonder. All the details on Irrisens dangers and denizens also makes this the perfect companion for GMs running Pathfinder Adventure Paths chilling Reign of Winter Adventure Path. Unleash a storm of icy evil upon your campaign with Pathfinder Campaign Setting: Irrisen: Land of Eternal Winter.