Regular price
$40.47 USD
Sale price
$32.97 USD
Unit price
per
Sale
Sold out
Share
View full details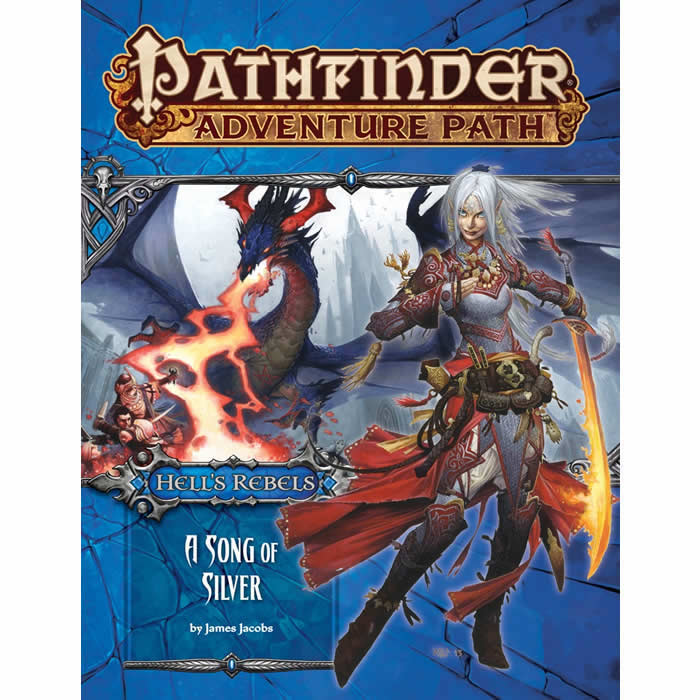 PZO90100 Adventure Path NO. 100 A Song Of Sivler Pathfinder RPG Paizo

Down with Thrune!

It is the one hundredth volume of the Pathfinder Adventure Path!
Too long has the diabolic Lord Mayor Barzillai Thrune inflicted cruelties and increasingly oppressive laws on his citizens.
The heroes of the beleaguered city of Kintargo finally strike back at the sources of corruption, as their rebellion mobilizes in the streets.
Rescuing old heroes from forgotten prison cells, reclaiming control of key locations, and performing an ancient song that was used years ago to protect the city from Hells agents are but the preamble for the decisive battle an assault on the enormous Temple of Asmodeus!

This volume of Pathfinder Adventure Path continues the Hells Rebels Adventure Path.