Regular price
$9.25 USD
Sale price
$8.25 USD
Unit price
per
Sale
Sold out
Share
View full details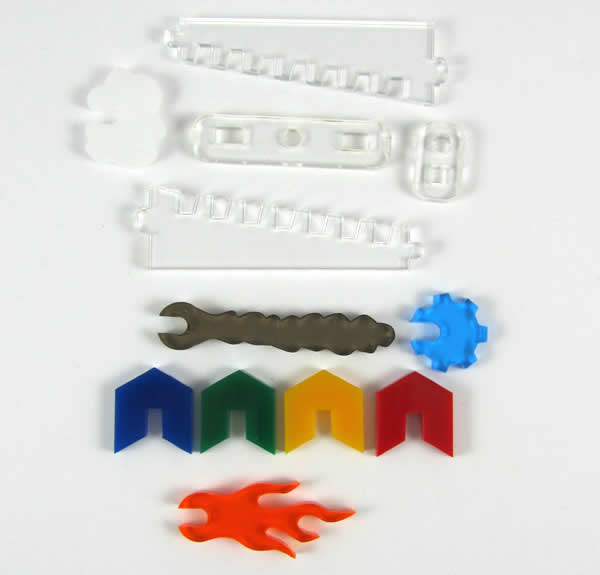 By Litko Game Accessories

Set of 1 multi-part deluxe elevation accessory with two clip on risers. The elevation accessory has a 1.5-inch riser bottom and two 2-inch high risers with 7 slots. This deluxe accessory uses a variety of clip on status indicators to use during your games to track the condition of each aircraft. The status clip-ons include: one cloud for use during normal operation, one gear to show mechanical damage, one smoke trail to show major damage, one flame trail to show the aircraft is on fire and four color speed indicator clips. You can use these different colors to show squadrons of planes, or use them for multiple players in the game, up to four players.

These clips are used with the vertical risers with seven slots to show the altitude and the speed of the aircraft. Simply use the clip for the status of the plane, and place it in the correct slot for the altitude on the back riser of the plane during the game. For the aircraft speed, use the pointer cips on the front riser, moving them higher to show a faster speed. There are four different colors of speed indicators. This is a great visual representation of the elevation, condition and speed of each aircraft in the game, and is much more tidy than using several different tokens, and much easier than keeping notes!