Regular price
$13.25 USD
Sale price
$11.90 USD
Unit price
per
Sale
Sold out
Share
View full details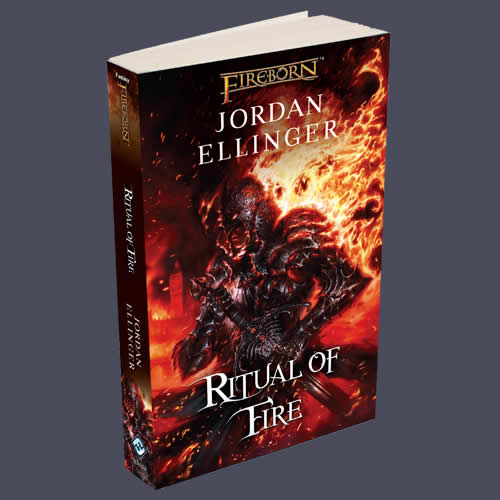 FFGNFB03 Fireborn Ritual of Fire Novel Fantasy Flight Games

When a popular politician survives what should have been a fatal assassination attempt, MI5 agent Scott Baker begins to suspect a terrifying truth. Something is taking control of Londons most influential leaders, and that shocking discovery has thrust Baker into a fight for his life. Now, branded a fugitive and hunted by his one-time colleagues, this ex-intelligence agent must seek help from unlikely allies as he attempts to learn how deep the conspiracy goes. What mystical force is behind this apparent takeover? How does it relate to Bakers increasingly disturbing visions? The answers could determine the fate of the world!

Ritual of Fire is a 300-page paperback novel set in the world of Fireborn.