Regular price
$71.52 USD
Sale price
$66.53 USD
Unit price
per
Sale
Sold out
Share
View full details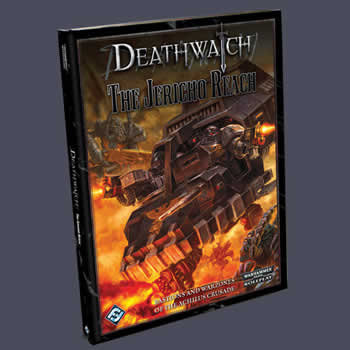 FFGDW08 The Jericho Reach Deathwatch RPG Fantasy Flight Games

The Jericho Reach is an exciting new supplement for Deathwatch! This comprehensive tome provides in-depth information on the struggles of Kill-teams currently operating throughout the Reach. Each chapter delves into detail on the personalities, planets, and themes of a specific salient, while providing players and Game Masters alike with important resources for integrating the setting more deeply into their campaigns.

Whats more, The Jericho Reach includes a full adventure. When Watch Fortress Erioch receives an astropathic distress signal from deep inside a Tyranid-infested planet, the Kill-team is immediately dispatched to investigate. Now, they must fight their way through monstrous adversaries while working to uncover the source of the strange message. But can they solve the mysteries of this war-ravaged world in time?