Regular price
$46.52 USD
Sale price
$42.78 USD
Unit price
per
Sale
Sold out
Share
View full details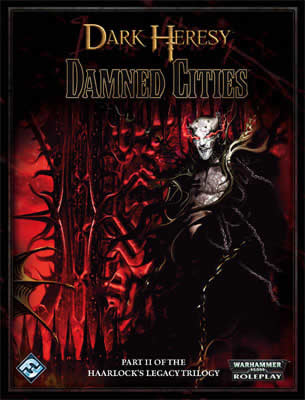 FFGDH08 Damned Cities Dark Heresy Warhammer 40K Rulebook Role Playing Game (RPG) Fantasy Flight Games

The Imperial city of Sinophia Magna hides a lurking terror. A series of brutal murders have drawn the attention of the Inquisition, and a twisted pattern suggests a connection to the infamous Rogue Trader, Erasmus Haarlock.

Second in a definitive trilogy of epic Dark Heresy adventures.

The Inquisition and the Adeptus Arbites join forces to uncover a conspiracy where nothing is as it seems, and the Acolytes must risk all for the truth.