Regular price
$36.48 USD
Sale price
$31.28 USD
Unit price
per
Sale
Sold out
Share
View full details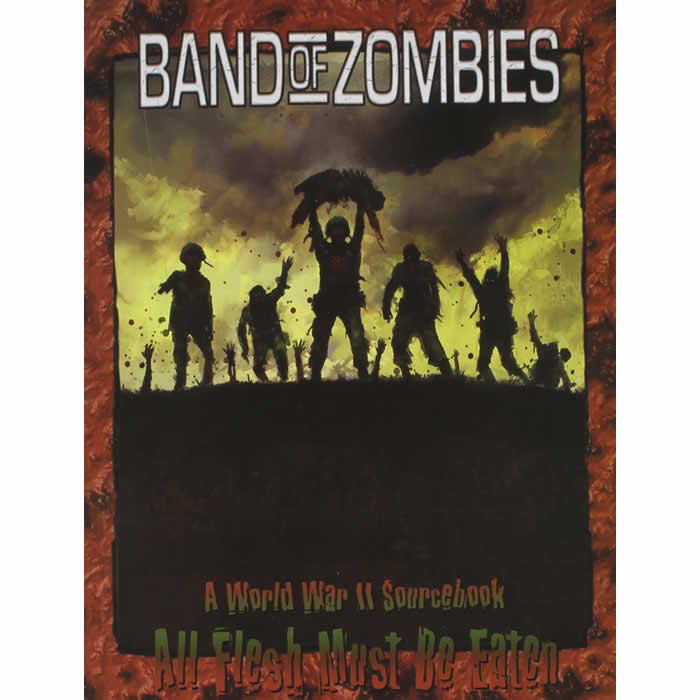 EDN8016 Band of Zombies All Flesh Must Be Eaten RPG

Band of Zombies is the new World War II sourcebook for All Flesh Must Be Eaten, and it is positively packed with new surprises. Inside you will find:
New Qualities, Drawbacks, Inspired Miracles and Zombie Aspects
Detailed Rules for Dogfighting and Naval Combat
Rules for Shell Shock, Combat Stress and Madness
New gear, from guns to aircraft to naval vessels to tanks
Mass Combat rules
The first optional tactical miniatures skirmish rules for the Unisystem.
The first complete and detailed campaign setting for All Flesh Must Be Eaten. Different types of Zombies the world over, all tied to the exact same Rise Event, create a worldwide plague of undead during the Greatest War.
Advice on running campaigns in World War II, from fire teams to commando squads, to SOE operatives behind enemy lines, and more.