Regular price
$78.22 USD
Sale price
$73.22 USD
Unit price
per
Sale
Sold out
Share
View full details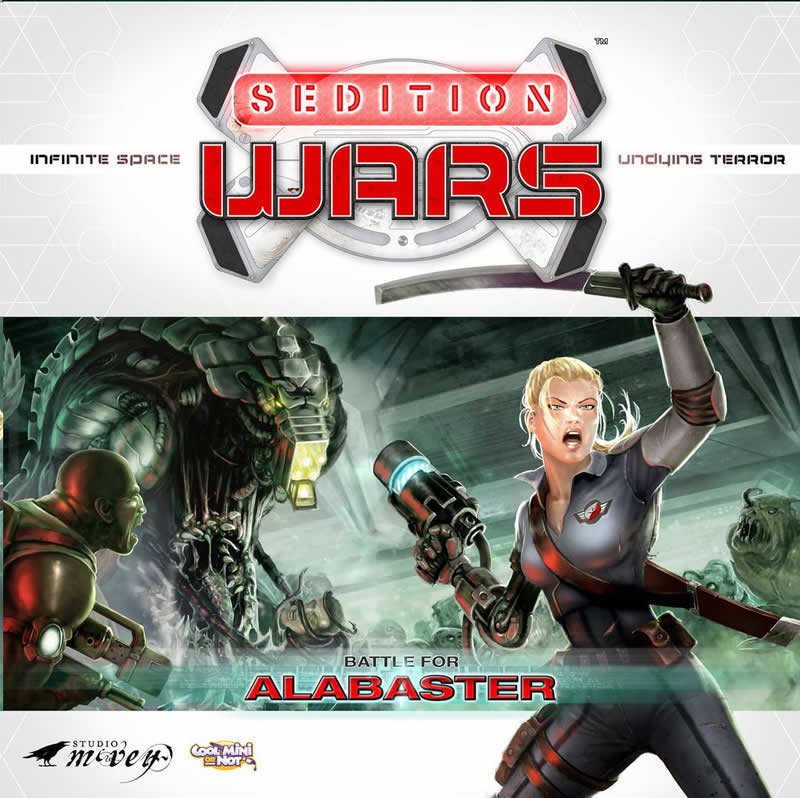 CMNSWM0001 Sedition Wars Battle for Alabaster Tactical Miniature Game Cool Mini Or Not

Sedition Wars: Battle for Alabaster is a fast paced tactical miniatures game for two players. Survival horror at its finest, game play is fast and bloody, creating urgency and claustrophobic terror, as the Vanguard fight for their very lives against an unrelenting nightmare.

Battle for Alabaster is the first part in the Sedition Wars game experience. Future expansions will introduce exciting new factions, evocative settings and expand on the compelling storyline that guides the action. Once players have fought for control of Alabaster, they will want to continue the adventure in future episodes.

From the mind of industry legend Mike McVey, and created by the finest artists, miniatures sculptors and game designers, the contents and play materials of the game are of highest quality. Sedition Wars: Battle for Alabaster represents the best that miniatures gaming has to offer.

Miniatures are supplied unpainted and assembly may be required.

Players 2
Age 12 and up
Playing time 60 min.