Regular price
$30.47 USD
Sale price
$27.07 USD
Unit price
per
Sale
Sold out
Share
View full details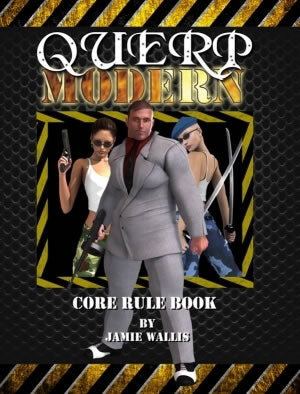 CB77310 QUERP Modern RPG Core Rulebook by Cubicle Seven Enertainment

The QUERP Modern Core Rule Book is the first book in this series.

You will not find Orcs, Goblins or Magic in this Core Rule Book. What you will find is modern warfare, crime bosses, firearms and explosives. In this tome is Everything you need to run a modern adventure for first time role players or experienced games who want to play a light rules gaming session.

This book includes firearm rules, several modern character types, a whole host of modern equipment and vehicles as well as a detailed adventure set in war-torn Afghanistan to get you started with QUERP Modern.

QUERP Modern really is the game of Modern Quick Easy Role Play.