Regular price
$30.47 USD
Sale price
$23.07 USD
Unit price
per
Sale
Sold out
Share
View full details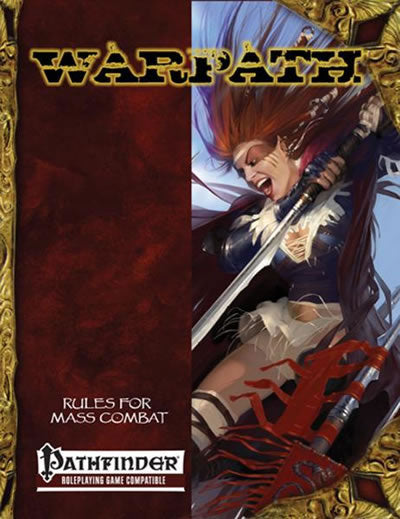 Cry Havoc and Let Slip The Dogs of War!

The clash of grand armies comes to your game world! Designed by Hank Woon (Pathfinder Roleplaying Game Core Rulebook, Pathfinder Roleplaying Game Bestiary) and extensively playtested, WARPATH is a complete set of rules designed to give Game Masters and players all the tools they need to run anything from a tiny border skirmish to an all-out epic battle involving thousands of soldiers. The rules can be used for units as small as one to as many as needed, and is designed to be fully compatible with the Pathfinder Roleplaying Game system.

The 64-page rulebook contains rules for:
Unit Design
Combat and Tactics
Battlefield Maneuvers
Spells and Spell-like Abilities
Army Leaders
Battlefield Design and Set-up
Casualties, Prisoners and Consequences
Siege Warfare and Fortifications
A Quick-play version of the rules for fast results, Campaign rules, example units and battlefields, and more!