Regular price
$25.47 USD
Sale price
$20.22 USD
Unit price
per
Sale
Sold out
Share
View full details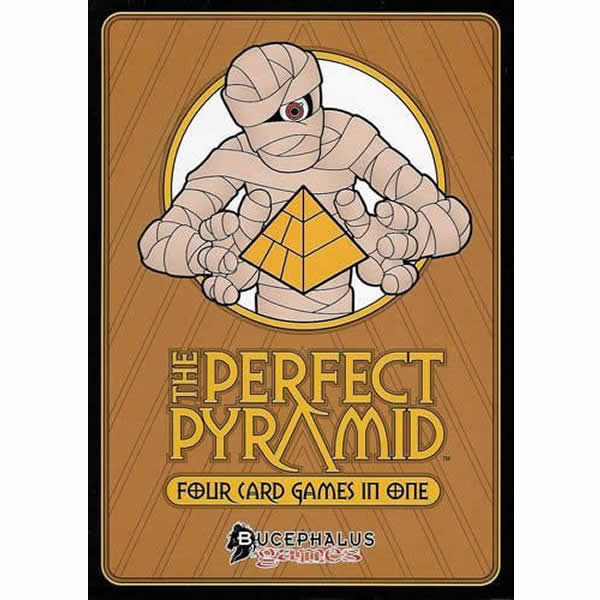 BGL0043 Perfect Pyramid 4 in 1 Card Game Bucephalus Boardgame

Using a deck of 60 card depicting pieces of pyramids, and 7 star cards, The Perfect Pyramid offers four different games:

Solitary Pyramid - A solitaire game in which you try to build ten pyramids without having your plans trashed too badly by the star cards. (1 player)
Pyramid Rummy - Manage your hand of twelve cards in order to build two pyramids before your opponent(s). (2-3 players)
Pyramid Poker - Three different variations of poker, but the valid hands are based on pyramids, rather than the traditional hands. (2-5 players)
Path to Perfection - This utilizes six dice (three depicting pyramid pieces, three depicting colors or stars) in order to enable the players to fudge their cards to create more proper pyramids. Players maximize their scores by use of pyramid cards, star cards, and the dice, trying to be the first to 200 points.