Regular price
$33.47 USD
Sale price
$26.47 USD
Unit price
per
Sale
Sold out
Share
View full details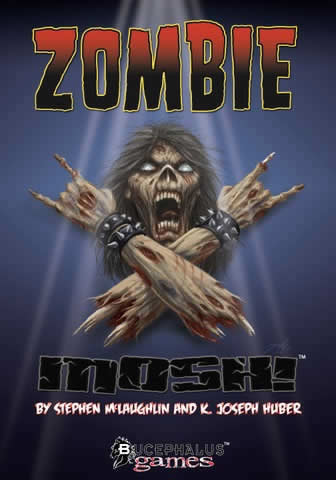 BGL0028 Zombie Mosh Card Game by Bucephalus Games

Zombies - whether fast or slow - have only two things on their minds: eating brains and moshing to heavy metal music. The impact of your fellow undead, moshing and thrashing about in the pit after a day of hunting for brains - what could be better?!

In Zombie Mosh, players strive to be the last zombie standing at the end of each song. As they flail about the limbs start flying... and start flying off! Lose too many limbs and you are out... at least until the next song. The danger does not just come from your fellow players of course, there is a whole pit full of Zombies, and they are more than happy to flail into the players at full speed!