Regular price
$73.47 USD
Sale price
$64.47 USD
Unit price
per
Sale
Sold out
Share
View full details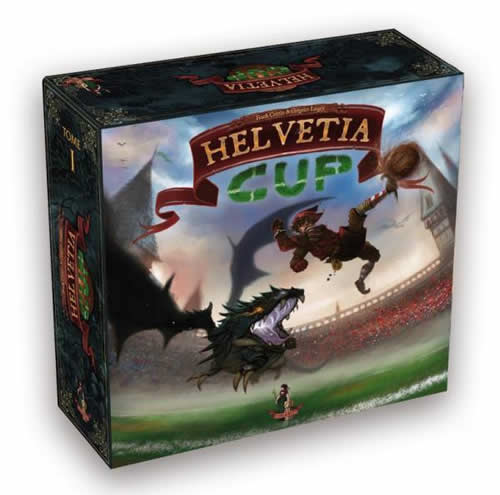 ASMHELC01 Helvetia Cup Board Game Asmodee

Ages: 10 and up

Number of players: 2

I am your announcer, Chris Tontin, reporting live today for a glorious Helvetia Cup Final Match. Will this be the year that the Madmen finally win it all? I can assure you that the opposing team, the Dragons, have their focus on victory today. One thing is certain this is going to be a fantastic match of aerial football skill and coaching. Which team will be led to Helvetia Cup glory?

In Helvetia Cup, you will take the roles of coach and players. On offense, you will maneuver, dribble, pass and shoot around the defense in effort to score goals. The defense can tackle, put pressure, and steal the ball from the offense. These game play elements are a combination of planning and dice rolling, making even the most unlikely pass a success, or the open shot miss just wide.

FEATURES:

- Offers two levels of game play.
- Quick paced game play.
- Team specific special abilities.
- Combines strategy, tactics and luck.